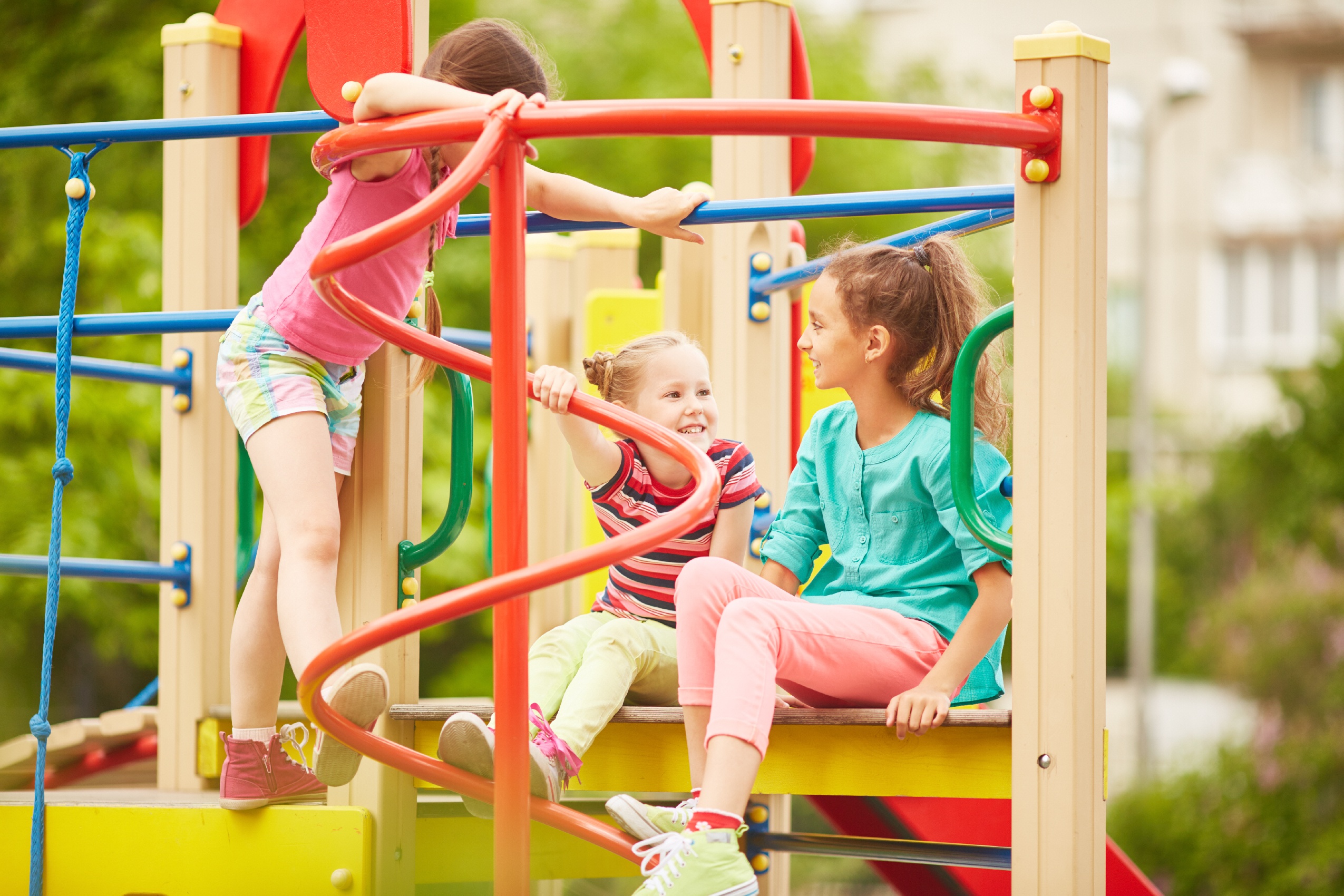 Deciding to add a playground to your backyard is an exciting decision for your whole family. A backyard playground gives your kids a space close to home to play safely, and gives the adults a convenient space to send your kids to run out their endless energy. Before installation of your playset, there's one important task that you need to complete: a backyard playground safety check.
Why Safety Checks Are Essential
One of the biggest perks of having your own playset in the backyard is the convenience. With a step outside your home, your kids can enter an imaginative, active world where their playset is a pirate ship or a spooky castle. In order for your children to have all the adventures their imaginations can dream up, you need to know that they're safe when playing on their own jungle gym. A safety check before installation of your playset gives you the peace of mind that you can trust your playset to last sturdily into the future.
What a Safety Check Should Include
Does the playground set fit?
One of the first safety checks to consider is the size of your yard and the size of play structures you're considering. While it can be tempting to squeeze a larger playset into your backyard to give your kids more fun to climb, slide, and play on, you need a playground that will fit safely in your backyard space.
Is there a fall zone around the set?
When you visit a public playground, you'll notice there's a large area of loose stones, wood chips, or rubber around the structure. This is the fall zone — a safe area for kids to jump, run, and play around the play structure. For your backyard playset, a fall zone is a safety necessity. While you may not need to put down wood chips or a cushioning surface, depending on the landscape of your backyard, you will need to ensure that your kids have a space clear of trees, plants, fences, decks, or other yard hazards to play.
Is your yard level?
Unlike parks and public playgrounds, which tend to be very flat, your backyard may offer a different terrain. A big part of your playground safety check is determining where the ground in your backyard is more level. A level surface ensures that your playground has a solid foundation for installation and won't wiggle, move, or fall when your kids play on it. Depending on your playset, you may be able to adapt your set to suit the available space you have in your yard.
Johnny's Backyard and Safety
At Johnny's Backyard we take playground safety seriously and are diligent about finding the best place to put your backyard playground set. Before placing your playground set, we provide free home evaluations to determine the safest location in your backyard. Our playground specialists can help you determine the safest place for your set before installation and 12-18 months after setup. This helps ensure that your playground is always a safe and fun place for your children to play!